---
Atanarjuat, the Fast Runner (2004)
Director: Zacharias Kunuk
"The movie retells an Inuit legend. The time period is about 1,000 years ago, but could be any time before contact with foreigners. The language is Inuktitut with English subtitles. Caribou hunting, igloo making, fishing, egg gathering, cooking, sleeping arrangements, clan gatherings, the social system and many other details of daily life are featured as the tale of good and evil is told. A great look at a traditional culture and belief system."
Movie suggestion by Bruce Ivey
Some quotes from reviews:
"Something has to be mentioned of the educational value of Atanarjuat, which will do an invaluable public service in spreading awareness of Inuit culture. As the filmmakers pointed out at the MOMA screening, the script is perhaps more historic than the movie itself; with the help of eight Inuit elders, Angilirq took a myth previously known only through oral tradition and created the world's first Inuktitut screenplay."

"Shot on location in northern Canada using native, non-professional actors, director Zacharias Kunuk gives his film an authentic documentary feel, minus the patronizing sentimentality of "Nanook of the North," Robert J. Flaherty's 1922 anthropological documentary.
"Kunuk has enshrined in film a timeless Inuit myth, echoing a bedrock of universal Shakespearean themes - deceit, love, jealousy, mysticism and murder."

---
Black Robe (1991)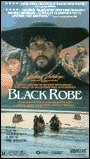 Starring: Lothaire Bluteau, August Schellenberg
Director: Bruce Beresford
Order this movie

Synopsis: Historical epic about French priest trying to convert Algonquin Indians in 17th century Canada. This slowly unfolding sleeper pleases historical drama fans who appreciate lush cinematography and a bleak, non-Hollywood approach. Some graphic violence, but historically correct.

"Smell the wood smoke."
---
Cast Away (2000)


Starring: Tom Hanks, Helen Hunt
Order this movie

"Following a mid-Pacific plane crash, Chuck Noland's (Tom Hanks) four-year survival on a remote island, totally alone save for a Wilson volleyball (aptly named "Wilson") that becomes Chuck's closest "friend." It's fascinating to witness Chuck's emerging survival skills, and Hanks's remarkable physical transformation. Chuck's frustration is witnessed when he attempts to use the fire plow technique to start a fire. His elation is seen when he finally succceeds in his hard earned efforts at creating fire with the help from Wilson."
---
Caveman (1981)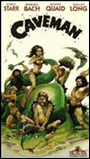 Starring: Ringo Starr, Barbara Bach, Shelly Long
Director: Carl Gottlieb
Order this movie

Synopsis: Prehistoric screwball comedy finds weakling Cro-Magnon battling bullish rival. While the plot is purely pedestrian, fans of the cast and stop-motion creature effects may find it a campy, nostalgic diversion.
Run time: 92 minutes
MPAA Rating: PG
Genre: Comedy
"This movie, although not having anything to do with survival, etc. is a great diversion. The cast members are all familiar, the claymation is funny, and there is a great scene of an improve primitive musical session! Zug-Zug!"
Comments by Chuck Kritzon


---
The Clan of the Cave Bear (1986)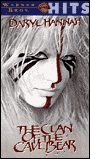 Starring: Daryl Hannah, Pamela Reed
Director: Michael Chapman
Order this movie

Synopsis: Feminist caveman drama about blond Neanderthal in prehistoric times. Critics thought Hannah was perfectly cast, but panned script, pacing. May appeal to fans of camp for unintentionally funny moments.
Run time: 100 minutes
MPAA Rating: R
Genres: Action, Drama
"If you loved the book, you will hate the movie! But! It does have some redeeming value sprinkled throughout. Great visuals of a Neanderthal group on the move during the Ice Age, bull roarers being used and more."
Comments by Chuck Kritzon

---
Dersu Uzala (1975)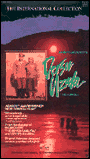 Starring: Maxim Munzuk, Yuri Solomin
Director: Akira Kurosawa
Order this movie

Synopsis: Two men whose contrasting lives are bound by a common thread of survival learn friendship and respect in Siberian wasteland. Engrossing character study for drama fans who appreciate deliberate, simple stories.
Run time: 124 minutes
MPAA Rating: NR
Genres: Classic, Drama, Foreign
Country of Origin: Japan
"This is one of the best movies about experiencing the wilderness. Directed by Akira Kurosawa. A Russian army officer at the turn of the century befriends an old Asian man who has spent his life living off the land in the wild. The segment when the two of them are caught away from camp in a steppe type environment and a very sudden snow storm comes over them is one of the best parts of the film. Don't miss this one!"
Comments by Chuck Kritzon

---
The Earthling (1981)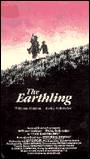 Starring: William Holden, Ricky Schroder
Genre: Drama
Order this movie
"A touching and thoughtful portrait of two reluctant survivors, one a life-worn fifty something seeking to reclaim his history before terminal disease claims him first; and the other, a young boy, played by Ricky Schroder, violently thrust from a sheltered childhood. The two are brought together when the boy's parents are killed in a fearsome accident while on vacation in the remote Australian wilderness; the older man, played by William Holden, is the only witness for many miles around. Preoccupied with his own demise and his own demons, Foley (Holden) must take the boy with him and teach him the survival skills he learned as boy living in the same wilderness many years before. He does not have time to walk the boy out himself, so he much teach him what he needs to go on alone. While both characters are derailed by fate from their anticipated courses, both end up with what they truly needed because of one another. To take a moral from a much more recent movie: Life, as always, finds a way."
Summary by Cory Burt
"This movie is a little slow but well worth the time. Beautiful scenes of the Australian wilderness. Neat physical and spiritual aspects of Australian Aboriginal culture shown."
Comments by Chuck Kritzon

---
The Edge (1997)

Starring: Anthony Hopkins, Alec Balwin
Order this movie

"Alec Baldwin and Anthony Hopkins, who played Hannibal Lechter in "Silence of the Lambs", are stranded in the wilderness and have to practice survival skills, all the while being stalked by a grizzly bear."
Movie suggestion by JRine31369@aol.com
---
Emerald Forest (1985)


Starring: Powers Boothe, Meg Foster
Order this movie
"Powers Boothe plays an American engineer working on a dam project in Brazil. When his young son is seemingly absorbed one day into the dense perils and beauty of the Amazon rain forest, Boothe's character searches endlessly for his missing son for 10 years. The director, John Boorman, leads us into the life of a forest tribe who have assimilated the missing child and who will ultimately send him back with the opposite of his father's pro-development sensibility. The acting is very good and the location is beautiful."
"Emerald Forest deals with the primitive mind. Who we really are when stripped of our cultural guise. The movie takes place in the Amazon jungle. There are scenes of drug induced communion with nature."
Comments by Bob Gillis
---
The Gods Must Be Crazy


Order this movie
"The Gods Must Be Crazy is a film made in South Africa many years ago that stirred up a bit of controversy in its depiction of Black Africans. Basically, the movie makes fun of civilized folk of all types and contrasts them to the pure logic of the unspoiled Bushmen. It deals with the events that evolve from a pilot dropping a coke bottle into an area where there are Bushmen unaware of civilization (oh that there really were!) After they find many uses for the bottle, which they think was sent to them by the gods, they decide that it is actually evil and destructive to their social order, so their leader sets off to through it off the edge of the world. On the way he encounters a group of whites who are having their own adventures and gets involved in an incident with revolutionaries and so on. The film contrasts his purity and basic understanding and skills, with the complex, nonsensical dealings of the modern world. It has some great humor and scenery shots, and portrays some good hunter/gatherer skills. Its a low budget sort of film but I love it."
Comments by Norm Kidder
"African Bushman discover a soft drink bottle that becomes an important cultural object."
Movie suggestion by JRine31369@aol.com
---
Grey Owl (1999)


Starring: Pierce Brosnan, Annie Galipeau
Order this movie
"The true story of a pioneering conservationist in the Canadian wilderness. Pierce Brosnan stars as Grey Owl, who was raised by the Canadian Ojibwa peoples. He gets by as a trapper, hunting guide, and sometime writer, but becomes an internationally revered activist in the 1930s when he publishes a book on the vanishing wilderness. The real star of the film is the magnificent Canadian wilderness: carpets of forests, clear crystal lakes, and vast blue skies."
---
Iceman (1984)


Starring: Timothy Hutton, John Lone
Order this movie
"A Neanderthal man is found frozen in ice. Scientists manage to bring him back to life, but only Hutton is interested in him as a human being and not a lab specimen. Fascinating, credible science fiction made all the more involving by Fred Schepisi's fine direction. Remarkable performance as the caveman by Lone.
---
Jeremiah Johnson (1972)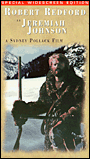 Starring: Robert Redford, Will Geer
Director: Sydney Pollack
Order this movie

Synopsis: Mountain man saga, with its simple, powerful characters, early frontier setting, and leisurely pace, will please fans of historical Westerns and drama lovers who enjoy stunning natural cinematography. Good depiction of Native American culture and basic survival techniques in Rocky Mountain winter.

" Larry Dean Olson was a consultant for the movie."
---
The Last of the Mohicans (1992)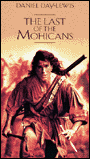 Starring: Daniel Day-Lewis, Madeleine Stowe
Director: Michael Mann
Order this movie

Synopsis: Lush, sweeping historical/romantic drama about battle for control of North America in 18th century. With its stunning cinematography, gripping action, strong performances, this is a hit with romance, Western, epic lovers. Good depictions of frontier trappers, settlers and Native Culture during the French and Indian Wars. The opening sequence is not to be missed!
---
Lost in the Barrens (1990)
Starring: Nicholas Shields, Evan Adams, Lee J. Campbell, Graham Greene (Dances With Wolves)
Run time: 91 minutes
Order this movie
"The movie won an Emmy for "outstanding children's entertainment", but don't let that fool you. That just simply means it's good, and doesn't have any graphic scenes or coarse language. It is distributed by "Feature Films for Families" (1-800-347-2833), which, again, let's you know that the movie is clean. Rather than try to tell you about the movie, I'll just write what's on the back of the case."
Jamie, an orphan who must leave his upper-class boarding school to live with an uncle in the wilderness of Manitoba, Canada, has no idea of the incredible adventure that awaits him. During a hunting trip, he and Awasis, a Native American Indian, become separated from the group. Finding themselves lost and alone in the icy and dreaded wilderness called The Barrens, their struggle to survive against impending doom strips away their prejudice toward one another's cultures, and demands from them more courage, determination and trust than they ever thought they coud muster. This compelling story is filled with emotion and climaxes in triumph.
Comments by Alan Harrison, dna0323@coiinc.com

---
Man in the Wilderness (1971)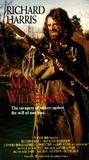 Starring: Richard Harris, John Huston
Director: Richard Sarafian
Order this movie

Synopsis: A member of an expedition team in the Northwest Territory is left for dead after a bear attacks him. He struggles to survive in the wilderness while plotting his revenge.
Run time: 108 minutes
MPAA Rating: PG
Genres: Action, Drama
"Starting with nothing but the buckskins on his back and left for dead, a wilderness scout manages to live and make everything he needs to survive and catch up with the men that deserted him. Also has some good Native American representations."
Comments by Chuck Kritzon


---
The Mountain Men (1980)


Starring: Bian Kieth, Chuck Heston
Order this movie

"They use quite a few primitive skills and give the watcher a peek at some beautiful country as they survive the fur trapping era. Worth the look."
Comments by Westwind32@hotmail.com
---
The Naked Prey (1966)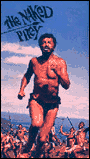 Order this movie

"Over a 100 years ago, a group of white hunters, on a safari for elephant ivory, were captured by a tribe that the white hunters refused to pay off. They killed off all but one of the white hunters, this one white hunter known as "Man" (played by the actor Cornel Wilde. He also directed the film). The Tribe, being impressed by Man's bravery, reserved a special death for Man. They gave him the "lion's chance". They stripped him naked and allowed him a head start before he would be chased by the tribe's best warriors. But Surprise!!! One of the warriors gets killed by Man, and grabs the warriors machete, flint & steel, loincloth, and spear (he keeps loosing that tool) and having the same wilderness skills knowledge as the tribe. Man uses those skills to survive, escape and evade his pursuers.
Lots of primitive skills used in this film."
Comments by Bryan Lee Sammis


---
No Escape (1994)


Order this movie
"The year is 2022, USMC Captain John Robbins (Ray Liotta) has been sentenced for assassinating his commanding officer, by banishment to an unescapable remote island prison. No guards, no fence, just a remote island of the damned. There are 2 major camps on the island: the "outsiders" led by the bloodthirsty Merak (played by Stuart Wilson), and the community known as the"Insiders" led by the strong willed benevolent Father (played by Lance Henriksen). In this film look at the Insiders community. They improvised and adapted every piece of material and "junk" that washed up on the shore to be used for the "betterment" of the community. Almost an epitome of primitive self reliance."
Comments by Bryan Lee Sammis




---
Rapa Nui (1994)


Starring: Jason Scott Lee, Esai Morales, Sandrine Holt
Director: Kevin Reynolds
Order this movie

"Highly romanticized saga of Easter Island (Rapa Nui), the remote southern Pacific outpost whose mammoth human-faced statues have long baffled historians. Set in 1680, prior to Dutch colonization, with Lee (of the Long Ear tribe) and Morales (of the Short Ears) as rivals since boyhood, now facing civil war. Climactic endurance test - a grueling race on land and sea."

---
Quest For Fire (1982)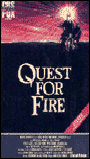 Starring: Everett McGill, Rae Dawn Chong
Director: Jean-Jacques Annaud
Order this movie

Synopsis: Widely appealing drama about a prehistoric tribe seeking fire for survival. Much-admired for its ability to develop colorful characters, intriguing story without use of modern language. Great for drama fans.
Run time: 75 minutes
MPAA Rating: R
Genres: Action, Drama, Sci-Fi/Fantasy
"Some outrageous mistakes, but well worth the time to watch. Even has a scene with Mammoths!"
Comments by Chuck Kritzon


---
Snow Walker
Based on the book "Walk Well My Brother" by Charley Mowat.
"It is the story of a hotshot bush pilot in arctic Canada after WWII. He has no direction, lives by the seat of his pants, and is always on the prowl for a fast buck. After he picks up an Inuit girl in a fishing camp in order to take her to a hospital, he crash lands. He leaves her for dead and strikes off into the tundra with a false sense of security in his canned food, matches, and rifle. He is whipped into submission by lack of food, cold, and swarms of insects(and near death) when the Inuit girl (in traditional garb complete with flint and steel and snare) finds him and nurses him back to health using the daily living skills she knows as an Inuit living the "old way". He is amazed at her ability to keep them alive in such an apparently inhospitable place and her harmony with the land. He learns the skills and ---well--- you will have to see it. Sweeping scenes of the untouched Canadian North along with a good story - excellent viewing."
Movie suggestion by Timur Hilton.

---
Survivorman Season 1 DVD
http://www.survivorman.ca/index.html
No food, no shelter, no fresh water, no tools, no camera crew. One man -- alone in the wild for 7 days with only his wits and stamina to sustain him. Les Stroud is abandoned in a remote location. He carries little more than the clothes on his back and his cameras. Les not only needs to survive for a week without supplies, but he has to film everything himself, lugging over fifty pounds of camera gear the entire time. The Costa Rican rainforest, Arctic ice-flows, Georgian swamp and the high Sonora desert include a few locales where Les has overcome seemingly impossible obstacles.
Airing on "The Science Channel" in the United States and "The Outdoor Life Network" in Canada, the first seasan episodes are on a DVD set.
---
Walkabout (1971)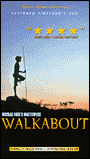 Starring: David Gulpilil, Jenny Agutter
Director: Nicolas Roeg
Order this movie

Synopsis: Hypnotic, once-experimental, nearly dialogue-free art-house hit about siblings marooned in Australian outback and befriended by a young aborigine on his "walkabout". With its stunning cinematography, "respect nature" message, this coming-of-age drama pleases fans seeking homage to primitive, uncivilized world.
Run time: 95 minutes
MPAA Rating: NR
Genres: Classic, Cult, Drama
Country of Origin: Australia
"Great movie from early 70's. Walk About is kind of different and it starts out really surprising. Really good!"
Comments by Chuck Kritzon
---
Warriors of the Rainbow: Seediq Bale (2011)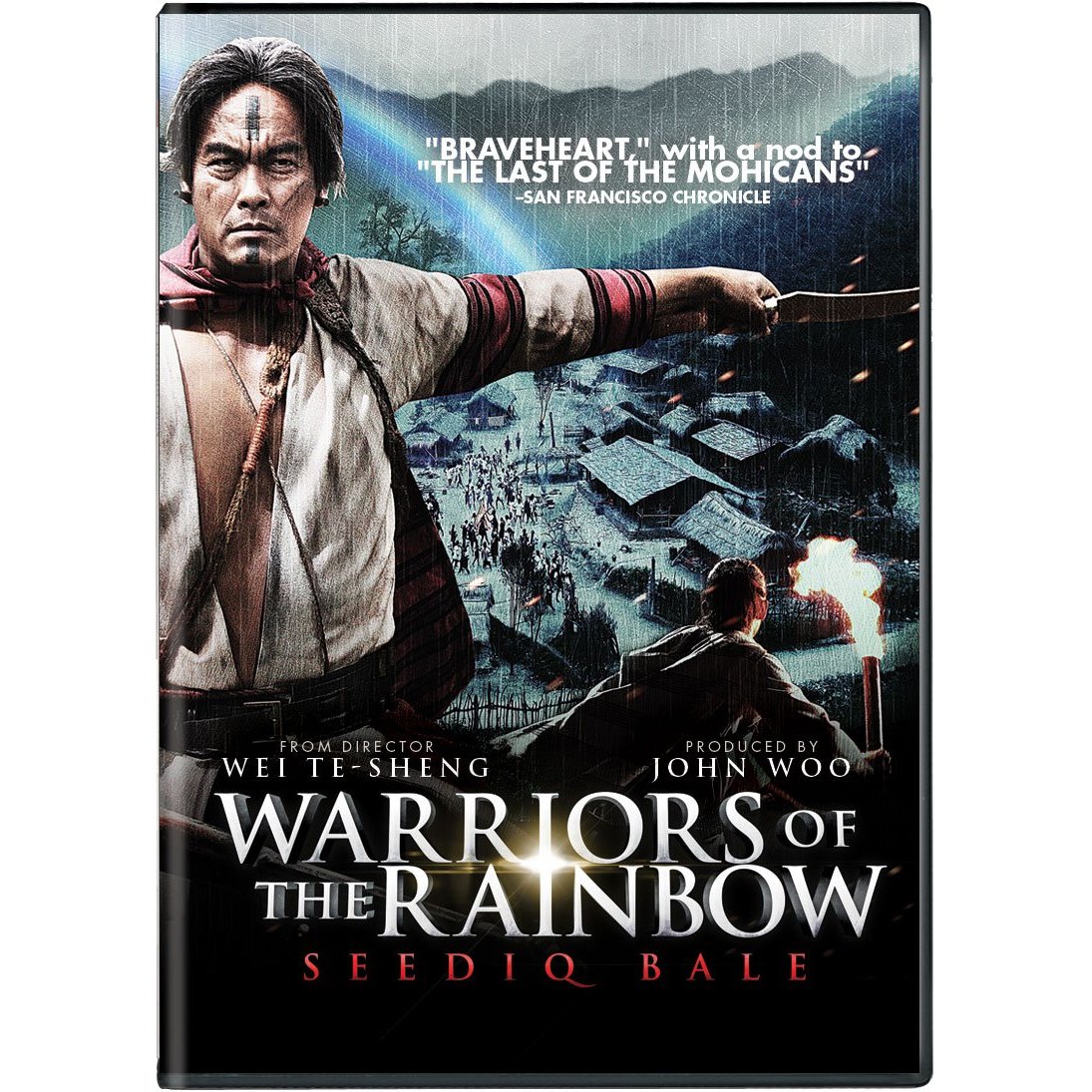 Director: Wei Te-Sheng
Producer: John Woo

Synopsis: Seediq Bale (or Real Men) is a Taiwanese historical drama epic film based on the Wushe Incident in central Taiwan in 1930. This vivid drama tells the true story of the rebellion of the Taiwanese aboriginal Seediq tribe against the Japanese occupation. The warriors set out to reclaim their self-respect as well as their land from the Japanese oppressors.
Amazon.com's description of the movie: In the mountains of Taiwan, two races clashed in defense of their faiths. One believed in rainbows, the other believed in the sun. Neither side realized they both believed in the same sky. Wei Te-Sheng's epic film retells an extraordinary episode from 20th-century history, which is little-known even in Taiwan. Between 1895 and 1945, a Japanese colony inhabited the island and subdued the aboriginal tribes who first settled the land. Seediq leader Mouna Rudo (Lin Ching-Tai) forged a coalition with other tribal leaders and plotted a rebellion against their Japanese colonial masters. The initial uprising took the Japanese by surprise, but they soon sent in their army to crush the rebellion, using aircraft and poison gas..
English subtitles.
---

Help us make this movie list longer and/or in more detail. The contents of your movie recommendations should pertain to PrimitiveWays related topics.
E-mail your movie suggestions, along with summaries, to "Dino Labiste" at KahikoArts@yahoo.com
PrimitiveWays Home Page
© PrimitiveWays 2004